Glamer sungguh Red Velvet Cake skang ni
Let those piccas do the talking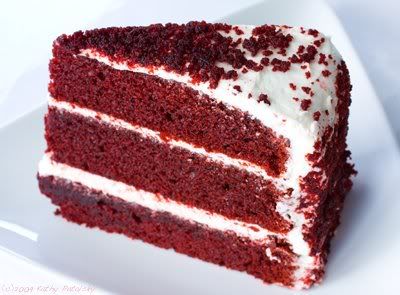 The texture..yummeh!
Cuppies form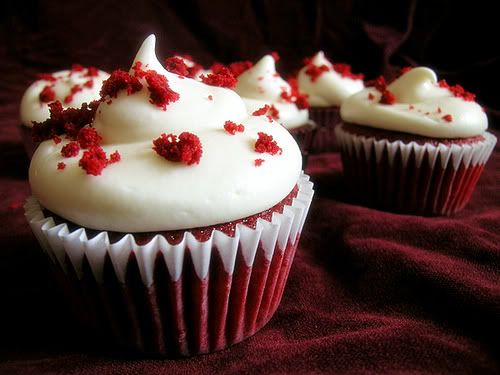 All pics from Mokcik Goooogle
By definition,
Red Velvet Cupcakes are rich chocolate cupcakes.
They are called red velvet due to their distinctive rich red color.
Originally, cocoa used to be a lighter shade and what gave red velvet cupcakes their unique color was a chemical reaction of unprocessed cocoa with the acid in the buttermilk.