It's a long Hari Raya break..i am proud to blog actively... :) Make new friends and decided to participate in this contest namely
"Contest Memek Muka Si Manja"
organized
by
Ibu Aqil.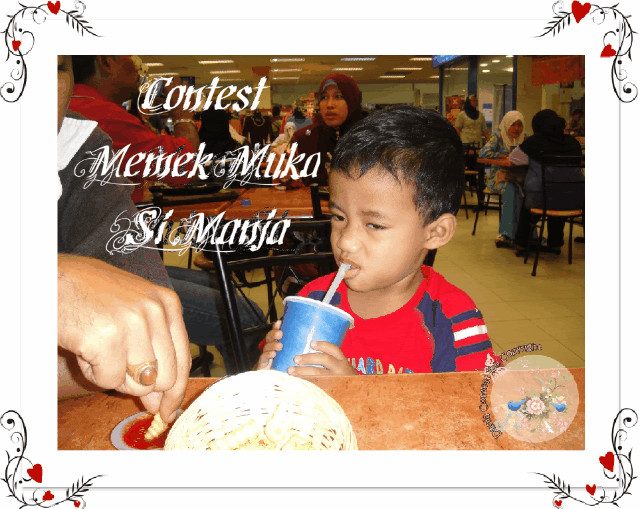 To all mummies out there...jom la join contest ni...camana nak join n apa requirementnya...leh KLIK kat link sebelah ni.

.

Contest Memek Muka Si Manja
memek muka yang paling buruk kot...hehehe...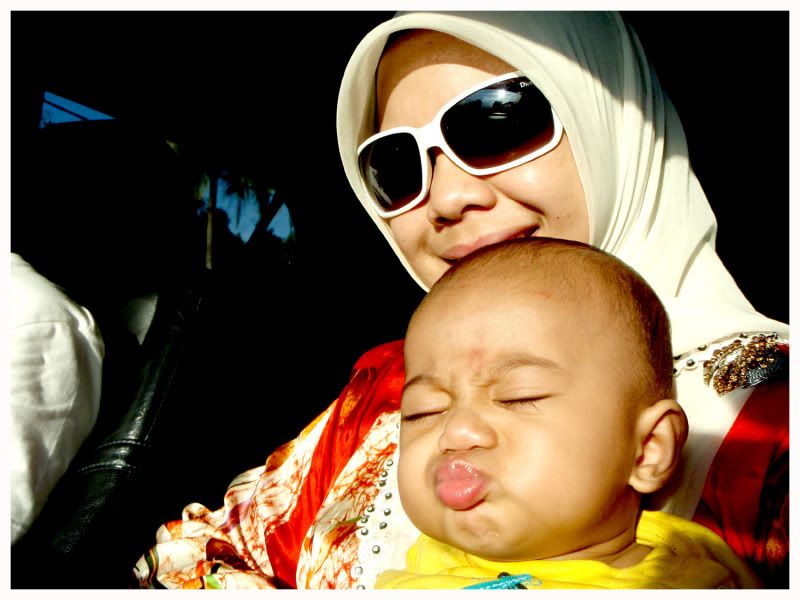 Jangan tgk mamanya ye...yang masuk contest anaknya la...
Si kecit ni ialah Engku Iman..waktu ni dia baru berumur 6 bulan...waktu ni kat dlm kereta nak pegi jejalan...dia baru je lepas menyusu..mama sibuk lak nak snap gambar dia...terus dia muncung mcm tu...