Aku nak influence korang, my dear blogreaders...jom shopping tunic...variety of colors...cun dan menutup aurat....itu penting!!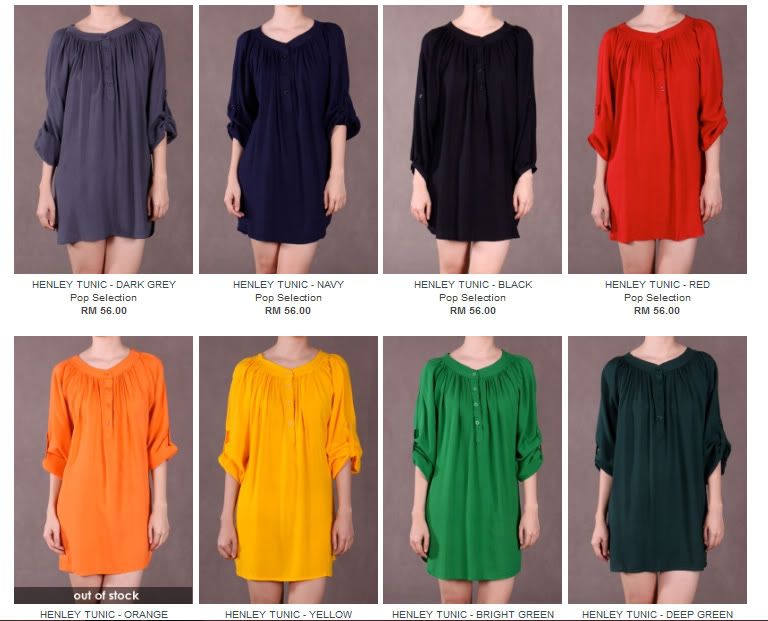 Sila abaikan model yang tak pakai seluar ni...hehe...klik pada gambar untuk paparan membulatkan mata..
Kenapa best shopping kat sini sbb baju yang simple yet sangat lawa and yang paling penting harga yang sangat berpatutan...meh beli kat sini...
Sekali lagi diingatkan..aku tidak dibayar untuk mempromosi syarikat tersebut...just wanna share because i care for you!!