Soalan agak x logik di hari ini
Buat diri sendiri
haha..
Setiap kali view blog sendiri mesti nampak due date ticker dulu
Vokeh, ada 3 minggu 4 hari lagi as of today
Preparation mental n fizikal camne?
Tu pasal tetiba soalan Bersalin tu macammana ye? terkeluar dari hati dan sanubariku
Meh imbau kembali experien aku lahirkan 2 heroes sblm ni
Eh anak dah dua ke? nak masuk 3 dah ni?
Lagi aku tak percaya..
Rasa cam baru smlm aku ngorat laki aku... hehe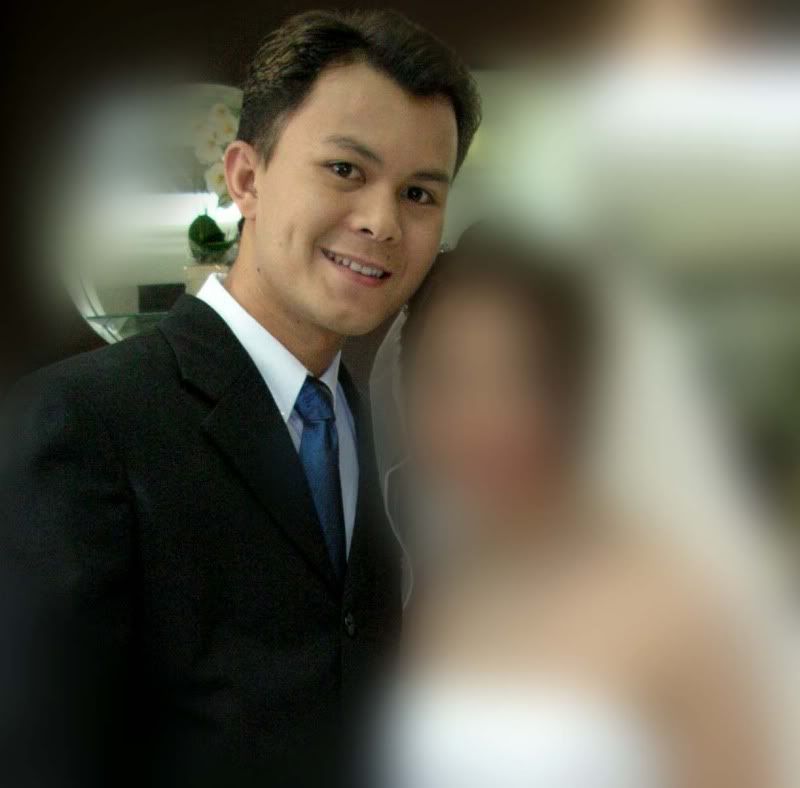 Ini bukan skandal hubby aku ye...blur tu sbb aku x tutup aurat..seksi sgt..kali pertama dan terakhir tgk hubby pakai camni...amik gambar ni utk koleksi kami je..bukan bergambar di khalayak ramai..oh tidak...!!!
Tetiba tukar topik...nak cite bab beranaks la..
1st Experience..
Engku Adam Engku Ahmad Rizani
30 April 2006
3.07 kg
SVD + epi = normal + episotomi
Contraction 3 jam
Overdue 2 hari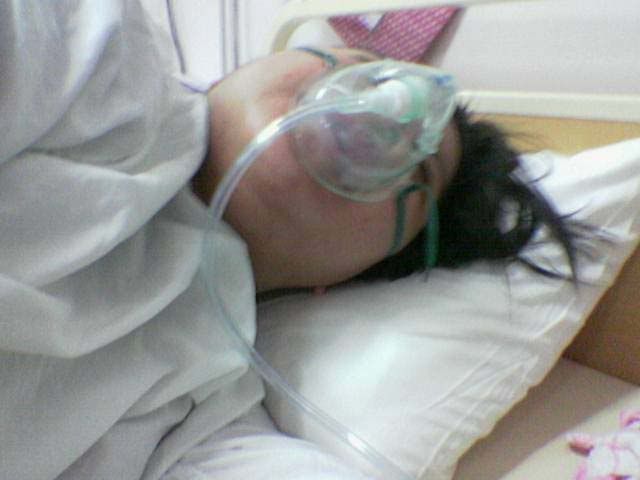 Ni betul2 tgh high contraction tau
Bukan berlakon atau buat-buat sakit ye..
Dan lahirlah seorang baby yang bagi mak bapak dia..dialah anak paling comel...
Adam ni prolong jaundice..sebulan setengah kena ulang alik ke hospital observe jaundice dia...Alhamdulillah..everything went well..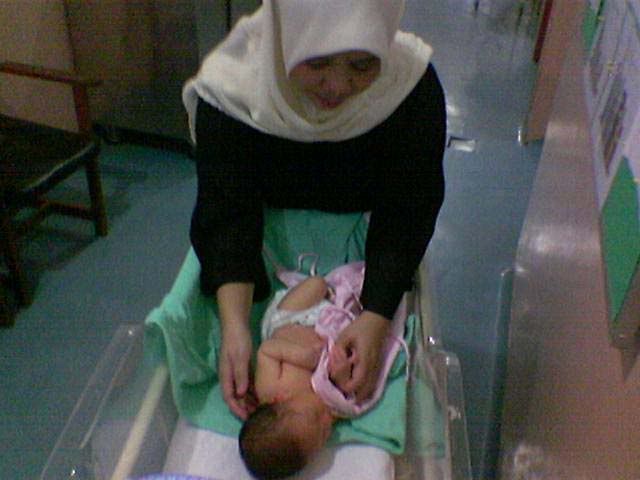 First time uruskan sendiri newborn baby..mmg aku kaget dan kelam kelibut
Tapi bak kata Wardina..
"Menjadi ibu ibarat dicampak ke lautan tanpa tahu asas berenang. Nak tak nak, kaki dan tangan terpaksa digerakkan, kepala mencari paras air di permukaan untuk bernafas, jika anda tidak mahu lemas"
Masa ni masih kat hospital..monitor prolong jaundice dia..
2nd experience..
Engku Iman Engku Ahmad Rizani
29 Mac 2009
3.2 kg
SVD + epi = normal + episotomi
Contraction 3 jam
Overdue 1 hari
Sempat lagi nak senyum sbb masa ni aku x rasa apa-apa pun lagi..
Captured moments masa dlm labor room..terpikir tuk record video kali ni...tapi aku rasa cam ngeri plak..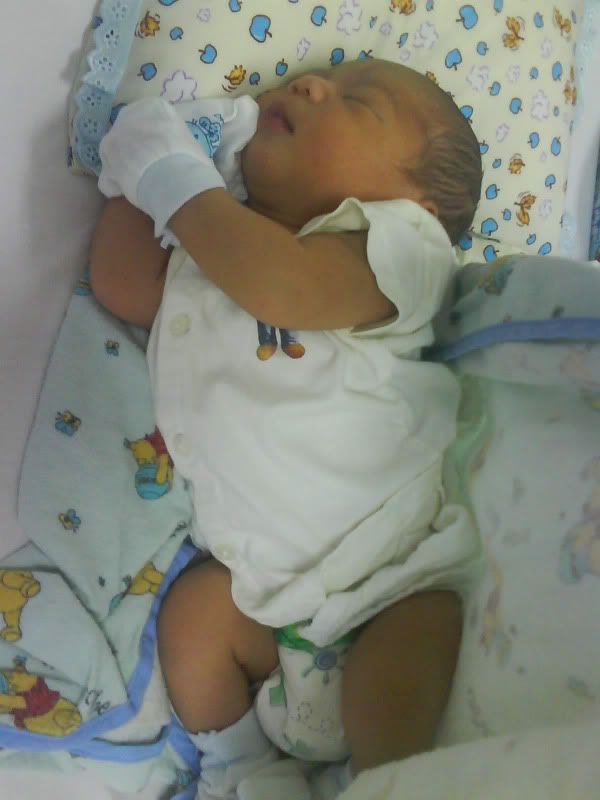 Engku Iman ada jaundice tapi xde tinggi sgt..sbb experien kedua jadi takdelah takut sgt..just bagi BM banyak2...tak admit pon..Alhamdulillah sihat...
Gitulah citenye..
yang ketiga ni cmne plak ye???
Bersedia ke tidak...
Aku merancang nak amik epidural..
Tapi dua benda yang aku duk pikir..satu sakit nak masuk epi tu
dua masa nak push..
Mengambil kata gynae..kalau normal delivery without drug, masa sakit kita terasa nak push..masa epi kita tak sakit n tak rasa nak push..most of the time..mama + epi fail to push...end up dgn vacuum ot etc...
Anak masih 1
mama & papa masih muda.. :)
Anak baru 2
papa maintain...mama sudah nampak sikit tua daaaaa...alasan: masa ni masih dlm pantang daaa..
Bila anak dah 3 ..
tunggula nnt aku upload bila baby dh kua..pasti aku nampak lagi tua dari hubby...huahuahua....
Doakan aku ye readers..
semoga segalanya berjalan lancar
selamat dah sihat sejahtera..
Maafkan aku kalau ada apa-apa kesalahan pada kalian!!