Sejak 2 hari ni rasa tersangat mim alif lam sim. Kenapa ye. Adakah kerana sudah masuk 3rd trimester, berat makin bertambah, jadi bila badan semakin berat, semakin malas bergerak, otak pon makin malas nak berfikir. Oh tidak!
Sebenarnya banyak perkara yang duk bermain dalam kotak fikiran dan skang aku finalize yang perasaan ni dtg bila aku kat ofis. Skang student dah takde..i mean dorang cuti semester dan beberapa collegues ku yang duk kat depan bilik ni dah nak pergi study jauh-jauh. 2 org pg UK, 1 pg Switzerland. Dan aku masih di sini. Suasana ofisku sangat sunyi. Mungkin sbb kesunyian ni lah aku jadi MALAS.
Banyak kerja yang kena setel. Aku tidak stress dgn kerja. Tapi aku rindukan hiruk pikuk manusia kat sini. Skang yang aku dgr bunyi ombak, bunyi burung dan bunyi aircond..tu nak menandakan betapa sunyinya hidup aku kat ofis..rasanya kalau aku cakap telefon pon org sebelah dgr kot..
Sepatutnya kalau sunyi ni dpt tenangkan jiwa tapi aku plak rasa sebaliknya. So, i decided to blame my hormon. OK. 11 weeks to go. Dok lama dah tu. Since this is my merapu-rapu entry. Aku akan merapu-rapu saja..sape yang baca rasa heran..sila jangan baca.. :)
My preparation for newcomers..preparation almost 70% aku agakla. Apa yg aku perasan kali ni aku punya preparation agak lebih dari Iman dulu. Waktu Adam dulu yelah anak sulung so mmg complete everything + perasaan teruja yang teramat sgt masa 7 bulan semua dh siap. Time Iman plak aku cuma beli romper je 5 helai sbb yang lain guna abang punye. Tapi kali ni, preparation agak bersemangat juga. Nak stroller baru, babycot baru, bouncer baru, baju dan sewaktu dgnnya semua baru...Alhamdulillah suami plak menyokong je..
Preparation for PhD. teeet. No komen. Sebab aku masih blom update proposal aku. Offer letter done. Cuma tunggu nak masuk meeting approval utk cuti belajar dari UMT dan KPT. Aku bajet lepas confinement baru buat semua tu. So, no progress.
Kerja? Ok. Stress level LOW cuma Motivation level MODERATE. Hasrat nak tulis 2 paper ni...oh semangat tolong dtg padaku..
Progress rumah..Tunggu pintu utama sampai. Lepas pasang pintu, wiring akan masuk. Pastu pasang segala bagai lampu, kipas dan sebagainya, apply utk letrik masuk, cat touch up masuk. Done. Suamiku bajet bulan 6 bleh masuk umah. Moga-moga doa kami dimakbulkan.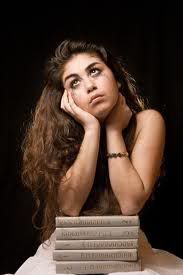 Dalam pada tercari-cari semangat. Aku jumpa satu ayat semangat ni.. "Discover the best way to motivate yourself" - Delicious food can be a good therapy.
Maybe these can recover my self motivation:
Telan air liur
Gulp!
Perut dh lapar
Dia dh meronta-ronta nak makan
Jom baby kita gi cari makanan tuk dimakan
Bubai!
Encik

SEMANGAT

sila dtg selepas sy makan!