Peristiwa malam tadi jugak...
A few days back, Adam explored my purse...then he found that just ade 2 keping note 10 in my purse..
Then, semalam he came to me and take out 10 keping note 1 and gave to me n say....
"Nah, mama...i give u my money..because pity u only hv 2...."
And i reply... "Why u want to give me the money..just keep it yourself"
He retort...."When i have much money, i'll give it to you...but if u hv much money, i won't give you..."
Aiseh..budak ni dh tahu ke what is money thingie means...
Then, the father came..."

oooo..patutlah....a few days back dia asyik duk mintak je duit ngan papa....rupa2nya collect tuk bg mama"
then before tidur smlm...sempat lagi dia pesan suh guna duit yg dia bagi tu buat belanja kat ofis esok..
gambar takde kena mengena tapi berlaku smlm jugak...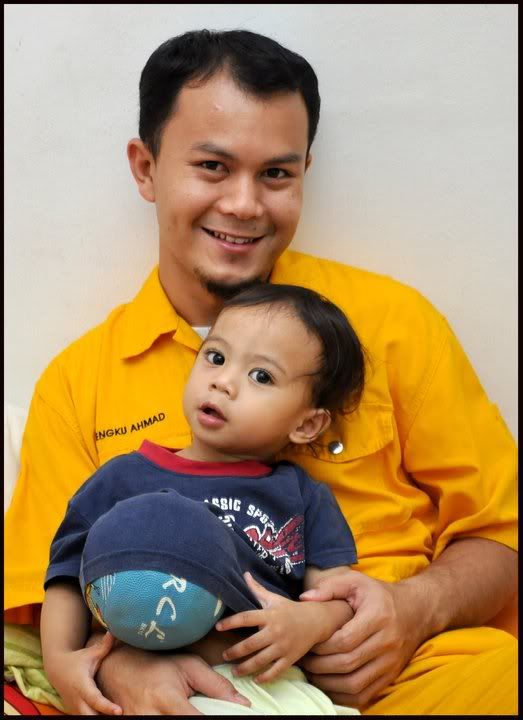 This pic was taken last night...Mr papa wants to capture his pasport photo...then Iman came with the ball inside his shirt n show off like he's pregnant...hahaha...then nak tangkap gambar ngan papa with his bloated tummy...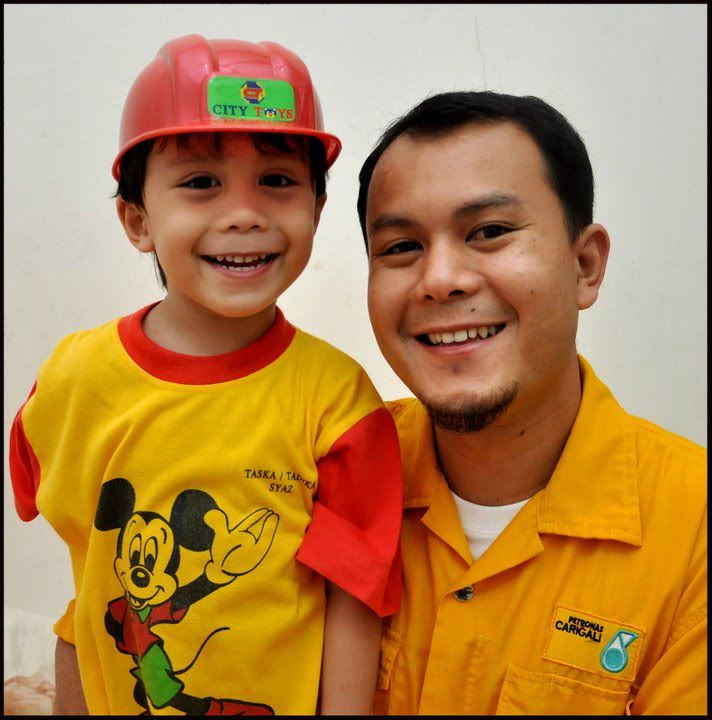 And this lil kid plak...ask why his papa wearing that particular outfit coz he knews that papa only wear the yellow thing for work...suddenly when papa says he wants to snap his pasport photo..he came with his "engineer cap" and say...."i want to have pasport photo too!"
Damn I love my kids! Blessed to hv him n his lil brother...oh yeah...their papa too!